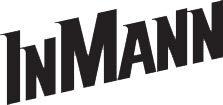 Download
Historical Facts
100 years of tradition. The Inmann house celebrated its founders hours over 100 years ago and is still doing so with a revolution. Great-grandfather Anton opened his first store in 1904 in the Mozart Strasse and staggered the breath of the industry with the introduction of the first perm (Heißwelle). Also grandfather Ludwig and father Horst sprayed this pioneer spirit over the years. Their innovative thinking has ensured that Inmann
always held the leading position. A great legacy for Marco, born in 1967, the youngest son of the family representing the fourth generation.
Marcos' Milestones
International orientation
Marco has not only developed from an early age a passion for his profession, but also learned the craft from scratch. He always squinted for more. He wanted to take the big wide world of styling really in itself. He was open and active internationally and developed a wonderful feel for the variety of influences. A passion that remained with him until today.
City of London
It was this passion, that made him undertake a large part of his training in London. Marco loves this city and visited again and again for several months of special seminars, including those with notable capacities such as Tony & Guy, Vidal Sassoon, Jingles, Alan Griffin International and Rawson Hayman.
Cooperation with the greats
Marco got his opportunity very early, but also the talent to work with global variables. Even as a 14-year-old he went on an Aus- tria-tour of product presentation by young stylists with Schwarzkopf. At 20, he was then made to the youngest champion of Austria, and his name quickly grew as a shoo- ting star. He subsequently worked as a freelancer for Schwarzkopf. This close relationship with Schwarzkopf exists today: Marco is significantly involved in thedevelopment and communication of future hair trends, the "Essential Looks" and holds as a member of the "@work Team Schwarzkopf" training across
Europe. But that's not enough. Marco is a regular on a variety of shows, and is working closely with major designers. Furthermore, he's also associated with some photo productions for renowned magazines.
Personal collection / International success
In 2001 Marco began to design his own hair-collections (H01 – H06), which he presented in selected and highly distinguished places such as the Kremlin Palace in Moscow or at the Hotel Metropole in Venice. His creations make it to publications in the British magazine HAIR PASSION again and again. This is a particular success, which is indulged-in by only a few Austrian stylists. There is a Passion within the industry to compete for a title of nobility in the four guards of the Gault Millau. Meanwhile, Marco stopped his own collection, while he joined an annual collection of international shows and then brings in his own creations. He is associated with the fashion team of Intercoiffure Europe.
The attention in PASSION is not the only award. In 2006 Marco was admitted to the exclusive circle of Intercoiffure. In the spring of 2007 Marco became the first German speaking stylist to creat a look for the international presentation of the Schwarzkopf Essential Look. And also in 2007, Marco started as the exclusive stylist on the legendary Amber Lounge Fashion Show in Monaco with his team. Since then he has been invited back every year to style the models, pilots and over 60 women for the glamorous charity party in the run up to the Grand Prix.
Marco impresses not only with his skills and his "typical feeling," but also with his charm. Many celebrities, including Anja Krouse, James Bond Girl Grace Jones or Top Models like Victoria Silverstedt, Lena Gercke, Hollywoodstar Bai Ling, Kim Kardashian, Petra & Tamara Ecclestone and all F1 drivers with their wifes combination of trust in their heads.
Marco Inmann currently operates a shop in downtown Linz.