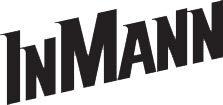 Schwarzkopf was founded in (1898) the Inmann company in (1904) - nearly at the same time. Today, the fourth generation of the Inmann family is still partner in quality products, exclusively with the house Schwarzkopf.
Marco Inmann is significantly involved in the development and communication of the "Essential Looks", the future hair trends, and is a member of the "@work Team Schwarzkopf" training in Austria and Europe. Schwarzkopf Professional stands for confidence and success. For us it's about people. People that share our passion, vision and dreams. People who want to convert these dreams and visions into reality. Professional Partnership is our philosophy. It connects Schwarzkopf Professional with hairdressers in a partnership in which both can develop together!
Schwarzkopf Professional is part of the business sector of Cosmetics and Toiletries by Henkel in Düsseldorf, and is among the leading suppliers in the salon business. The professional partnership with the hairdresser is the basis for innovative concepts and services of Schwarzkopf Professional, which are tailored to the needs of the international hairdressing world. Among the best known international brands include Igora (color), SEAH HAIRSPA and BC Hairtherapy (care), OSIS (styling) and BLONDME and ESSENSITY (color, care and styling).