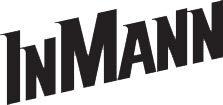 Marco was given a sense for styling while he was still in the cradle. Raised in a leading Linzer Barber Shop, it is of little wonder that Marco was, at age 20, one of the youngest champions in Austria and a shooting star of the hairdressing scene.
Marco is at the moment working for Schwarzkopf on a freelance basis, they've developed and still continue to have a close relationship to this day. Marco Inmann is significantly involved in the development and communication of the "Essential Looks", ie future hair trends, and is also a member of the "@work Team Schwarzkopf" training in Austria and Europe. Since 2001, Marco regularly develops his own collections, which he has presented at very prestigious places, such as: in the Kremlin in Moscow and in the Hotel Metropole in Venice. His creations make it again and again to publications in the UK "Hair Bible" PASSION, in which only few Austrian stylists succeed at being featured. He gained the "title" Intercoiffure Mondial in the autumn of 2006.
Only the best of the professional and entrepreneurial will be included in this global elite. It is a bit like a gourmet restaurant. Being classified in the series of Intercoiffure Mondial, is of no coincidence nor is it based on sympathy. A Europe-wide networked agency anonymously tests Intercoiffure Salons for two years, like gourmet critics who taste the food from restaurant to restaurant and then come up with surprising and often dreaded results. Marco was very pleasantly surprised.
In addition to a large group of regular customers Marcos' list of clients also include famous and international top stars. Marco is also often invited to shows all over the world. Since 2007 Marco with his team, have dressed the hair of the models and women drivers for the legendary and the exclusive Amber Lounge Fashion Show at the opening of the Grand Prix in Monaco and since 2010 Marco is also responsible for the hairstyling at the first Amber Lounge Fashion Show at the Grand Prix in Singapur.